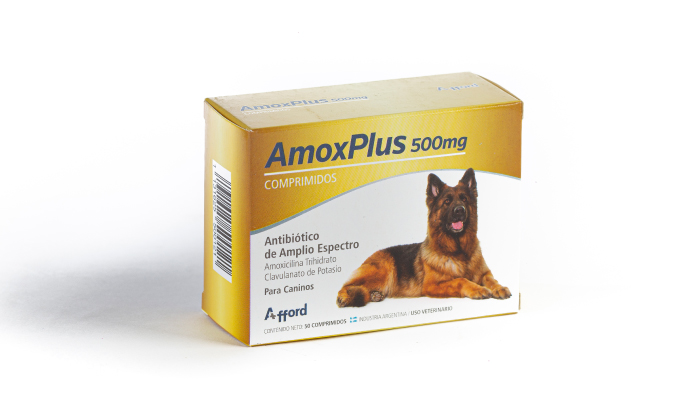 Wide spectrum antibiotic
For canines
Broad spectrum
With potassium clavulana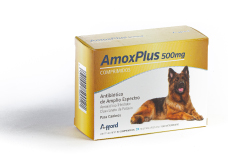 PRESENTATION: Package of 50 tablets.
FORMULA: Amoxicillin Trihydrate: 500 mg; Potassium clavulanate: 125  mg; c.s. 1 tablet.
INSTRUCTIONS: For the treatment of infectious diseases caused by Gram-positive and Gram-negative germs sensitive to its spectrum. Gastrointestinal, respiratory, genitourinary infections, otitis, cavitary, skin and soft tissue infections.
SUPPLY AND DOSAGE: Orally.
Canines: 12,50  mg/kpv. ( 1 tablet per each 40 kg. liveweight).
Every 8 to 12 hours.