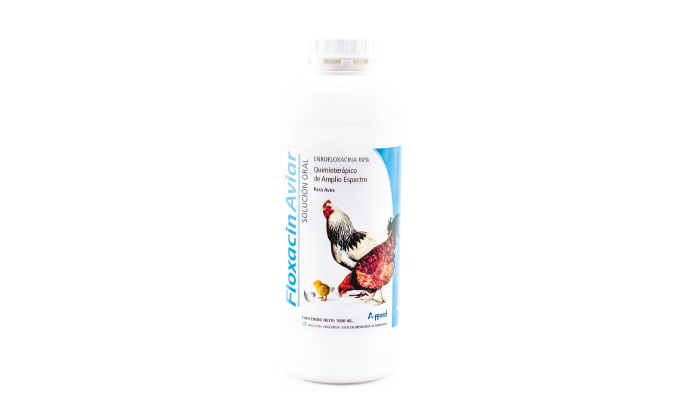 Floxacin Avian
ORAL SOLUTION
10% Enrofloxacin
Broad spectrum chemotherapy for bird
Wide spectrum chemotherapy
For dilution in drinking water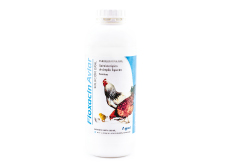 PRESENTATION: Bottle of 1000 ml.
FORMULA: Enrofloxacin: 10 g.; Excipients c.s. 100ml.
INSTRUCTIONS: For the treatment of infectious diseases caused by Gram-positive and Gram-negative germs sensitive to their spectrum; and severe infections of birds (chickens, breeding birds and turkeys), colibacillosis, infectious coryza, salmonellosis, chronic respiratory disease (CRD) and others secondary to viral processes.
SUPPLY AND DOSAGE: In water, as the only source of drink, 0.5 per thousand (500 ml in 1.000 liters of water). Make the dilution daily and supply without intervals during 3 to 7 days.