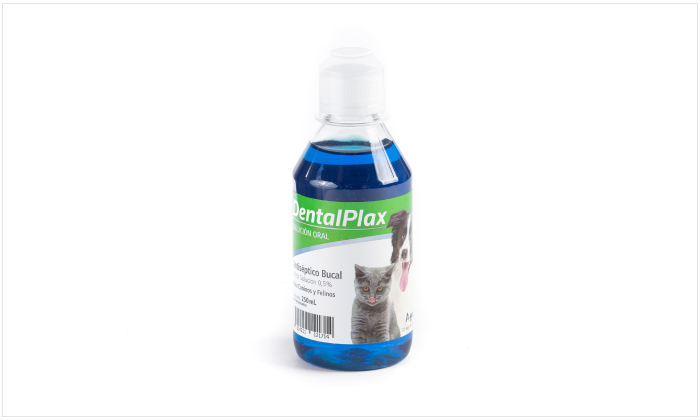 Dental Plax
ORAL SOLUTION
Mouth antiseptic. Xylitol Solution 0.5%
For canines and felines
Antibacterial
Anti-plaque
Anti-tartar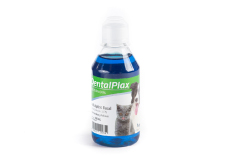 PRESENTATION: Bottle of 250 ml.
FORMULA: Xylitol 0.5 g per each 100 ml.
INSTRUCTIONS: For the oral hygiene of dogs and cats. It prevents gingivitis, cavities and other oral infections, generators of bacterial dental plaque and the formation of tartar. Combat bad breath (halitosis).
SUPPLY AND DOSAGE: As the only source of drink at a rate of 10 ml. per 1 liter of water. The water is supplied during the day. After 24 hours, you must throw away the excess water and change it with a new solution.