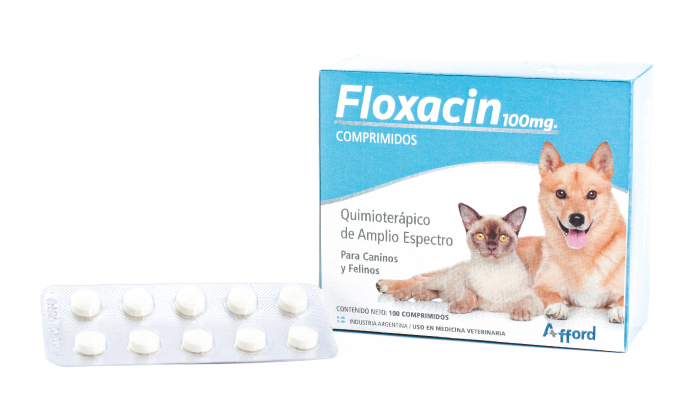 Wide-spectrum chemotherapy
for dogs and cats
Long term action
1 dose every 24 hours
Slotted tablets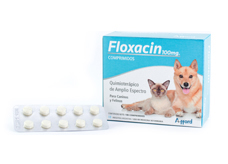 PRESENTATION: Package of 100 tablets.
FORMULA: Enrofloxacin: 100 mg; Excipients: c.s. 1 tablet.
INSTRUCTIONS: Long term and broad spectrum chemotherapy. Due to its antimicrobial effectiveness on Piodermitis (Pseudomonas aeruginosa), Pneumonia (Pseudomonas, Klebsiella, Serratia), Enteritis (E. coli, Salmonella), Nephritis (proteus, Staphyloccus, E. coli) and Otitis (Pseudomonas, etc.), it is the medication chosen for the treatment of these diseases that are usually very severe and recurrent.
SUPPLY AND DOSAGE: Orally, 1 tablet (100mg.) per each 20 kg. liveweight every 24 hours for 10 days.