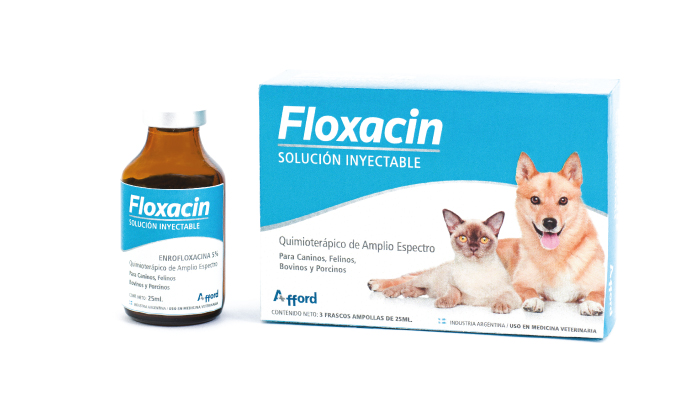 Floxacin
INJECTABLE SOLUTION
Injectable enrofloxacin
Broad-spectrum chemotherapeutical
For equines, bovines, sheep, pigs, canines and felines.
Long term action
Subcutaneous or intramuscular use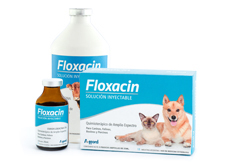 PRESENTATION: Pack with 3 ampoules containing 25 ml. each; 500 ml. bottle.
FORMULA: Enrofloxacin: 5 g.; Excipients for 100 ml.
INSTRUCTIONS: For the treatment of contagious illnesses caused by Gram-positive and Gran-negative germs. Specifically for the treatment of severe or chronic infections, as well as infections resistant to other antibiotics such as pyoderma, recurrent infections of the genitourinary tract, infectious otitis and infections that are secondary to viral processes.
SUPPLY AND DOSAGE: Subcutaneously or intramuscularly: 1 ml. (50 mg) per 10 kg body weight, every 24 hours for 10 days.